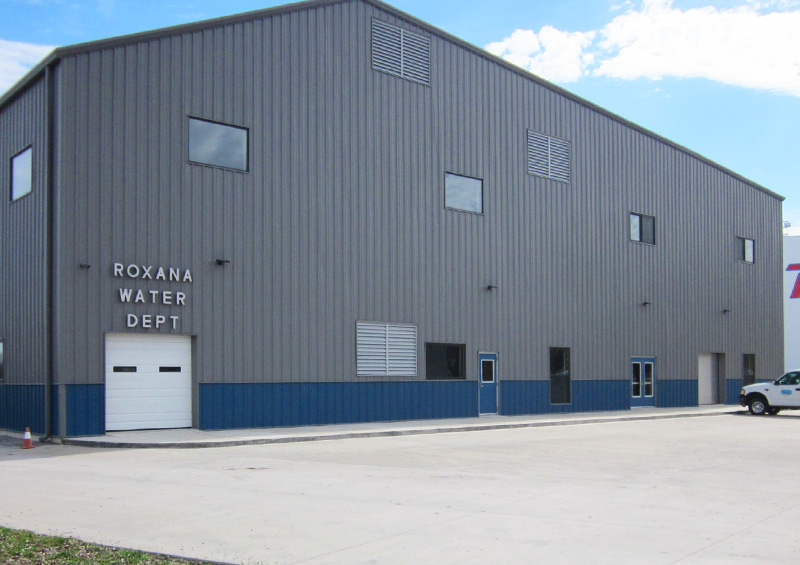 Address
6954 Rt. 111
South Roxana, IL 62087
Phone
For After Hour Water Emergencies
Call (618) 781-1590
Hours
Monday through Friday from 7 am to 3:30 pm. Closed Holidays
Water Billing/Service Address
310 N. Central Ave
Roxana, IL 62084
Water Billing/Service Phone
Water Billing/Service Hours
Monday through Friday from 8 am to 4:30 pm. Closed Holidays
Roxana Water Department
If you have recently moved or are moving to Roxana and need your water turned on, please call the Water Billing/Service Phone (618) 254-0345.
Water is billed quarterly. We bill the following months:
January
April
July
October
We take meter readings in the following months:
March
June
September
December
Water Main Flushing Notice:
The Roxana Water Department will again be flushing water mains this year. We are planning to do this on the following dates:
Tuesday – September 26, 2023, &  Wednesday – September 27, 2023.
We will start after 10 pm each evening.
Roxana Water System Info:
Water Mains: A

pprox. 

24 miles

Water Produced, Calendar Yr. 2019:

 308,673,000 gal.

Peak Month:

 37,702,000 gal.

Peak Day: 

1,897,000 gal.

Average Daily Demand

: 

845,679 gal.

Number of Water Meters:

 766

Number of Fire Hydrants:

 93

Ground Storage at Treatment Plant:

 1,250,000 gal.

Ground Storage at Booster Pump Sta.: 

100,000 gal.

Elevated Storage: 

300,000 gal.

Service Area Includes: 

Village of Roxana

, 

Village of South Roxana

, 

Phillips 66

  

Refinery

, 

BOC Gases Facility-  Hartford, Lewis & Clark Interpretive Center – Hartford